#1 IN CUSTOMER SERVICE - PROMPT E-MAIL AND QUOTE SERVICE -
ACCURATE, WORRY-FREE ORDER PROCESSING.

FULL PRODUCT & PRICE LISTS ARE FOUND HERE AT OUR WEB-SITE
See our Products page or use the floating link bar above to get started


PO Box 816 Denmark, WI 54208
920-863-3571 or 1-888-443-3461 fax: 1-920-863-3570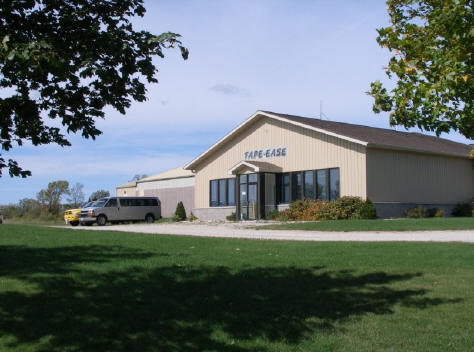 Dear Valued Customer,
Thank you for giving us the opportunity to present our company, TAPE

EASE SUPPLY LLC

to you.
We offer a complete line of sheet veneers, edgebanding products and more.



Our

Custom Cabinet Doors and Refacing supplies will get you through your job quick

-

and

-

easy, with an end
result that looks like a

brand

new set of cabinets.

And

,

as a service to our valued customers, we have same day to next day shipping or free local delivery o

n


most items from our vast stock inventory.

We will also work with the customer, stocking repetitive orders of special types.
TAPE-EASE is meeting your demands for top quality products at the lowest possible prices,
as well as a vast knowledge of our products and how they are used in manufacturing.
You will find that our web-site is very easy to use, click on link bar or on any blue words to learn more about our products, this will open more page links for similar items. Be sure to bookmark this page and feel free to print out any pages that you are interested in. Hopefully we can work together in the months and years to come. To place an order, request samples or inquire about a product, please E-Mail, use our Order Fax Form or...
[CLICK HERE TO DOWNLOAD OUR ORDER FORM]
Thank You!!!