AIR HAMMER
Install T-Moldings and other pressure-fit products with ease!!!
Adjustable from 1 to 1000 blows per minute. Use 25 to 125 P.S.I.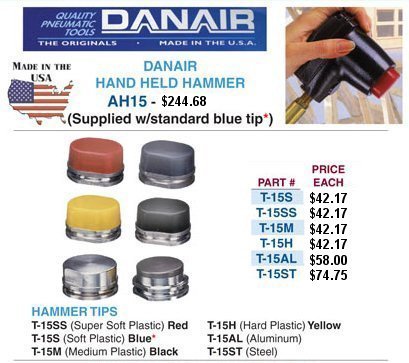 Extras: Leather Comfort Glove $58.33
(Fits over Hammer)

101 EDGE TRIMMER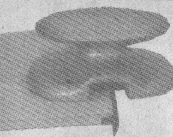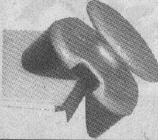 Very High Quality Tool - Cuts In Both Directions
3mm Thick Cutting Blade - Smooth Guide Surface
The quality HSS blade has two cutting edges and, therefore operates both forwards and backwards and effortlessly cuts off all projecting lippings neatly and completely flush when the additional jaws are used with a chamfer of 30 degree or 45 degree. The chamfer is adjustable according to the spacing between the additional jaws.

The polished sliding plane on the bottom of the trimmer and the smooth stop face of the additional jaws, which are made of plastic material, prevent any damage to sensitive work pieces. The easy to hold knob together with the interchangeable fences make for precision operating and thus facilitate the clean cutting of the blade. The complete instrument is supplied with a built in, ready to use blade and with the additional jaws 45 degree mounted. Also enclosed are a pair of additional jaws 30 degree and on fence for plane parallel cutting - the latter for PVC and veneer edges.
ITEM:

#

101

:

$

122.60/ea




#101-B -

Blades:

$

5

5.00/ea
FLUSH TRIMMER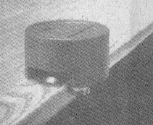 Makes a Very Neat Flush Trim
This all metal handtool, manufactured exclusively for t-molding, features a precision, high carbon steel cutting blade that trims excess material from the edge of the t-moldingface, creating a smooth, flush table or counter surface. The unique circular blade can be rotated when required to expose a new sharp cutting surface. This feature eliminates the need for frequent sharpening, reduces blade replacement costs and maximizes production efficiency. The durable, heavy cast aluminum housing with ball bearing roller guides facilitates easy operation and smooth, steady control to assure a neat, finished, flush edge.
ITEM:

#

992006 $

216

.00

/ea


Blades:

#

99200

7

$

115.00

/ea
CL46 & CL4625 CLIPPER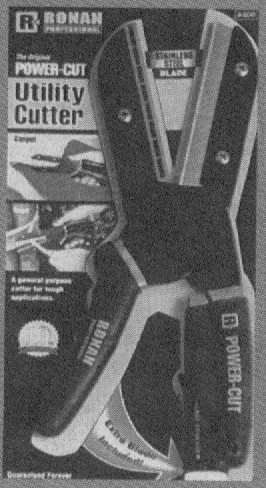 Quick Clean Cuts on T-Molding

.


Stainless Steel Blade
CL 46 Clipper Delivers
Quick Clean Cuts

for plastic T-Moldings.


-Replacement stainless
steel blades
-New convient blade storage inthe handle blade tray slips
into handle for storage
of extra blades.
-Now available in 2 sizes:
2-1/2" & 3-7/8".
-New replacement kit contains 3 stainless steel blades
and 1 anvil: complete with storage tray.

Call / price
P900R

, P900A

& P900V
NOTCHING TOOL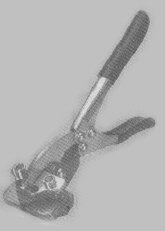 Makes Perfect V-Cuts For Negotiating small radii
and sharp corners

.




P900

R -

Vinyl

T-Moldings


P900A

-

Aluminum & Vinyl

T-Moldings


P900

V - Channel Moldings

T

he

most important "quarter inch" in mitering is that small portion of the barb which is removed by the notching tool. This special "V" cut enables the molding to negotiate small radii and sharp corners for a clean, smooth installation.

CL46

-

25
1 - 3
3+
P900R

, P900A




or

P900V
1 - 3
3+
2 1/2"
$

32

.00ea
$

29

.00ea
$

255.75

ea
$

249.29

ea
CL46
1 - 3
3+
Blades

for P900R

:


Part #1870A

$

65.00

ea
Blades

for P900A

:


Part #1840A
$

65.00

ea
Blades

for P900V

:


Part #848A
$

65.00

ea
3 7/8"
$

34.20

ea
$

31.00

ea
***NOT FOR ALUMINUM T-MOLDINGS***
Blades:
$24.00ea